"Only ask the people who are ready to say yes." Of course, the question that follows is, "How will we know when someone is ready to say yes?"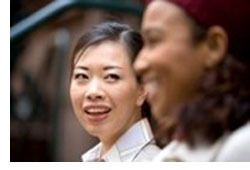 Use this Pre-Ask Worksheet to help you determine each donor's readiness to be asked. Once you know the donor well enough to be able to answer these sixteen questions, you should be ready to make the Ask. In fact, by this point, your donor will likely be telling you they are ready or asking how they can help you—financially and otherwise!
Pre-Ask Worksheet:
Person(s) to be asked: ____________________________________
Exactly what will be asked for?
Who will be asking?
Where will the Ask take place?
Bottom-line result you will come away with?
What are your biggest concerns, fears, and reasons for procrastination in making this Ask?
What makes you think the person is ready to be asked now?
Does the person have an abundance of what you're asking for? If you don't know or are unsure, how could you find out? Who could you ask?
What is the person's self-interest in saying yes? How good will they feel to say yes? How sorry will they feel to say no? Is there enough positive self-interest?
What concerns might this person have about saying yes to your request?
What could the person not say no to?
To whom could this person not say no?
What might strengthen the Ask? (Different asker, multiple-year pledge, Challenge Gift, Leadership Gift, memorial)
How would the person most like to be recognized?
How can the person invite others to participate?
What would be possible for our organization if the person says yes?
What other questions are still unanswered?
How are you determining when it is time to ask?